cacao, pear and coconut muffins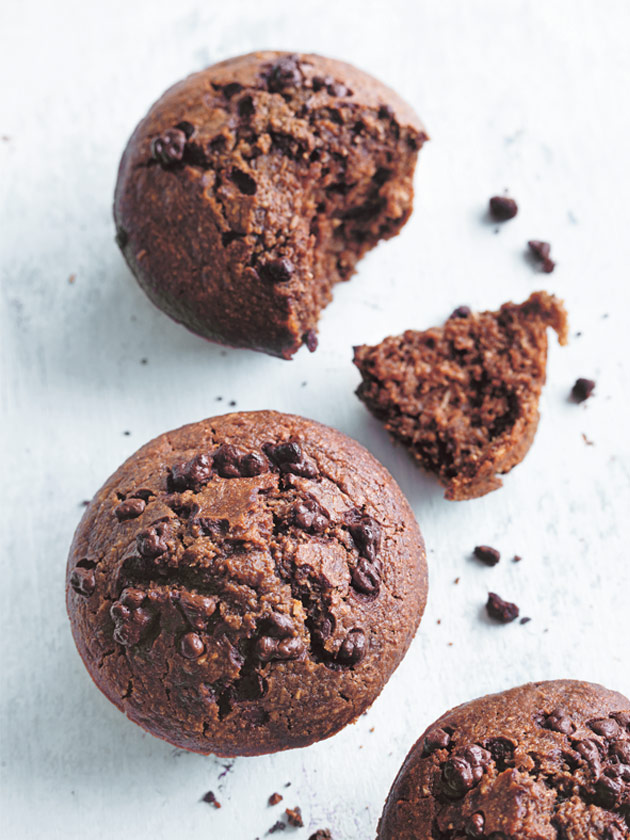 1½ cups (240g) wholemeal (whole-wheat) flour, sifted

1 cup (100g) LSA+

½ cup (40g) desiccated coconut

¾ cup (135g) rapadura sugar

¼ cup (60ml) maple syrup

⅓ cup (35g) raw cacao powder

1 egg

2 teaspoons baking powder

1¼ cups (310ml) coconut milk

¾ cup (180ml) grapeseed oil or light olive oil

1 (240g) beurre bosc pear, grated

⅓ cup (65g) chocolate-coated cacao nibs++

Preheat oven to 180°C (350°F). Place the flour, LSA, coconut, sugar, maple syrup, cacao, egg, baking powder, coconut milk, oil and pear in a large bowl and stir to combine. Spoon into a 12 x ½-cup-capacity (125ml) well-greased muffin tin and top each with the cacao nibs. Cook for 30 minutes or until cooked when tested with a skewer. Turn out onto a wire rack to cool completely before serving. Makes 12.

+ LSA is a mixture of ground linseeds, sunflower seeds and almonds. Find it in the health food aisle of the supermarket.
++ Find chocolate-coated cacao nibs at health food stores.
donna hay team
Hi Elizabeth, LSA+ is a mixture you can buy at the supermarket in the health food aisle. It is a mixture of ground linseed, sunflower seed and almonds. Enjoy! The dh team