pasta with pumpkin and sage brown butter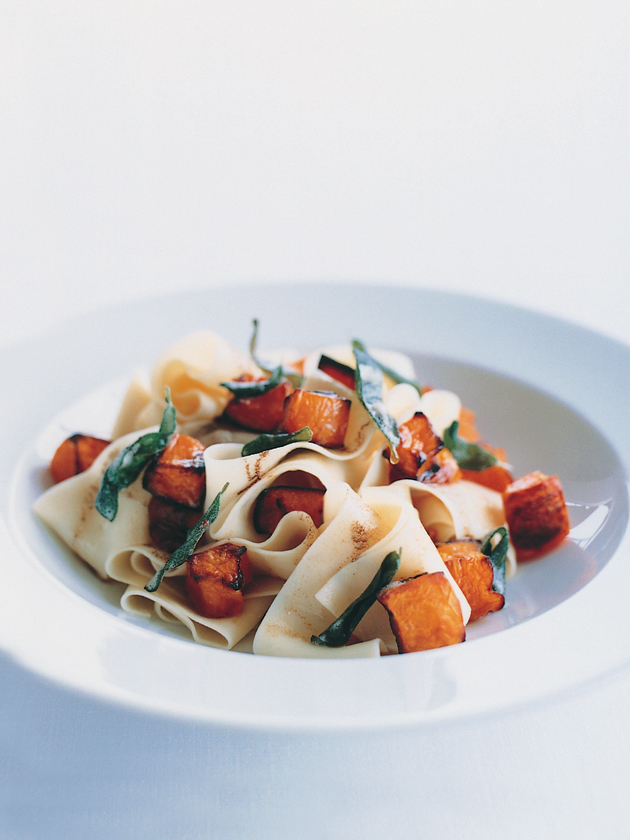 1kg pumpkin, peeled and diced
olive oil
400g pappardelle or fettuccine
75g butter
3 tablespoons whole sage leaves
1 cup (80g) finely grated parmesan
sea salt and cracked black pepper
Preheat oven to 190°C (375°F). Place the pumpkin in a baking dish and sprinkle with a little oil. Bake for 30 minutes or until golden and soft.

Just before the pumpkin is ready, cook the pasta in a large saucepan of lightly salted boiling water until al dente. Drain. While the pasta is cooking, place the butter and sage in a saucepan over low to medium heat and allow the butter to simmer until a golden brown colour.

To serve, place the pasta in serving plates and top with the pumpkin and parmesan. Spoon over the brown butter and sage leaves and season with salt and pepper. Serves 4.

Erin Burgess
this recipe is insanely good. I add smoky bacon and toasted pinenuts. Everyone just loved it. can't wait to make it again. Thanks!