sage and chilli chicken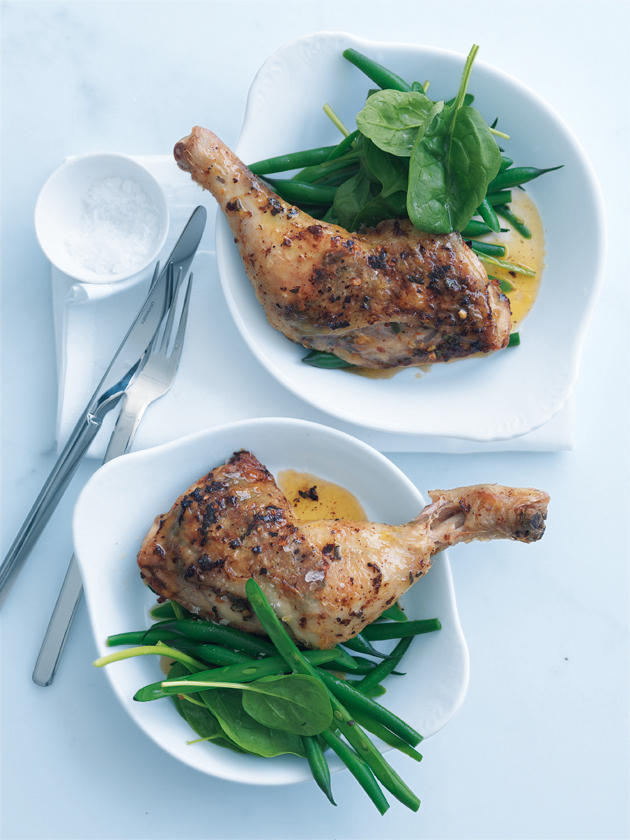 40g butter, softened
2 teaspoons chopped sage
½ teaspoon chilli flakes
1 clove garlic, crushed
sea salt and cracked black pepper
2 chicken marylands (drumstick and thigh attached)

Preheat oven to 220ºC. Place the butter, sage, chilli, garlic, salt and pepper in a bowl and mix well to combine. Gently loosen the chicken skin and push the butter under using your fingers.

Place on a baking tray and roast for 20–25 minutes until golden and chicken is cooked through. Serve with baby spinach leaves and steamed green beans. Serves 2.

There are no comments for this entry yet.