sticky asian pork neck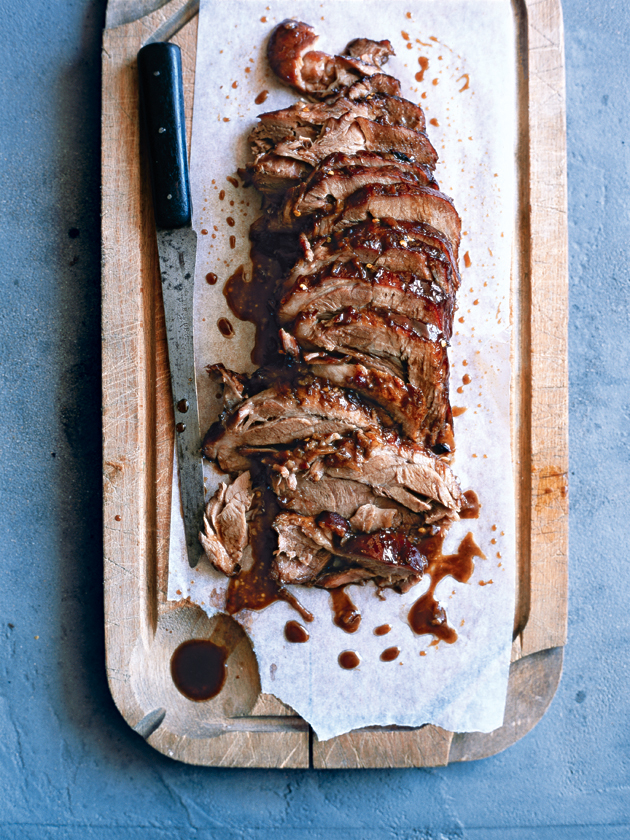 1.7kg pork neck
50g piece ginger, sliced
4 cloves garlic
1 long red chilli, halved
4 star anise
½ cup (90g) brown sugar
1 cup (250ml) Shaoxing (Chinese cooking wine)
½ cup oyster sauce
1 teaspoon Chinese five-spice

Preheat oven to 180°C (355°F). Place the pork, ginger, garlic, chilli and star anise in a deep, heavy-based pan with a lid.
Place the sugar, Shaoxing, oyster sauce and five-spice in a bowl and stir until the sugar has dissolved. Pour over the pork and cover with a tight-fitting lid. Cook for 2 hours, turning half-way through. Increase the heat to 200°C (390°F) and cook for a further 30 minutes or until the pork is sticky and tender.

Sharyn Curtin
This is delicious! I'm not usually a pork fan as I find it too fatty. This is a great cut and fabulous flavours with minimal fat. With coleslaw on a brioche bun it is an easy, delectable dinner. Great for a large, relaxed get together and so easy. I always get great comments when I make this. Thanks!
Ivona Taskovski
Excellent recipe. The meat was tender and juicy. Simple to make, as there is minimal prep. Definitely making it again.