sticky asian pork neck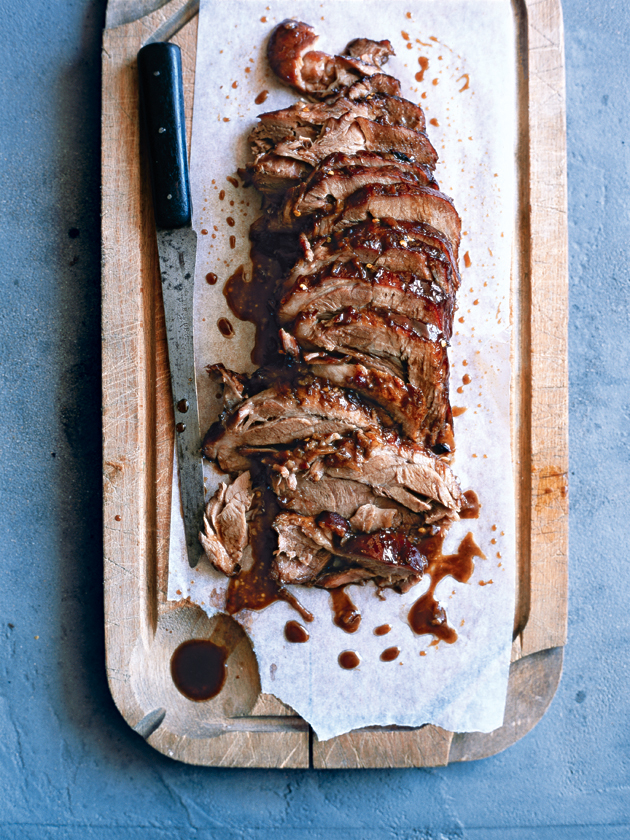 1.7kg pork neck
50g piece ginger, sliced
4 cloves garlic
1 long red chilli, halved
4 star anise
½ cup (90g) brown sugar
1 cup (250ml) Shaoxing (Chinese cooking wine)
½ cup oyster sauce
1 teaspoon Chinese five-spice

Preheat oven to 180°C (355°F). Place the pork, ginger, garlic, chilli and star anise in a deep, heavy-based pan with a lid.
Place the sugar, Shaoxing, oyster sauce and five-spice in a bowl and stir until the sugar has dissolved. Pour over the pork and cover with a tight-fitting lid. Cook for 2 hours, turning half-way through. Increase the heat to 200°C (390°F) and cook for a further 30 minutes or until the pork is sticky and tender.

Ivona Taskovski
Excellent recipe. The meat was tender and juicy. Simple to make, as there is minimal prep. Definitely making it again.